Comprar casa en verano en España: ¿es un buen momento o mejor esperar?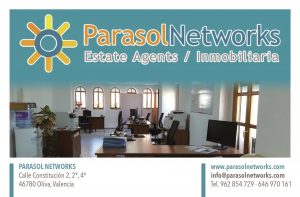 Real estate is an active market throughout the year, however, there are times when viewings and home transactions accelerate.
Buying a house in summer does not require special steps or extraordinary requirements compared to other times, but it does have some advantages.
Why buy a house in summer?
If the decision to acquire a home has already been made, whether as a habitual residence, a second residence or as an investment, summer is a good time to jump into the pool and for many different reasons.
The first of these is the possibility of taking advantage of the holidays to visit properties and compare offers. Not being subjected to the rush of everyday life allows you to make visits calmly enough to review every detail not only of the house but also of the area, it also provides extra time, precious, to do accounts when the meeting comes.
This summer may be the ideal time to buy a house and Parasol Networks real estate helps you find the one that is waiting for you. Do not miss opportunities, contact us now, you are one step away from achieving it!