Buying a house is an important decision, which is not taken lightly.
The price is still a determining factor when deciding to buy a home. This is the main conclusion of a study conducted by our real estate.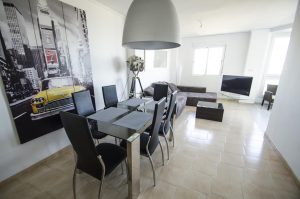 The study divides buyers into two profiles, those who first acquired a home and those who bought by replacement. The results reveal that those who buy by replacement are much more demanding with their searches, want to find a better place and, for the most part, aspire to a bigger house.
For their part, first-time homebuyers ensure that the price and ease of financing are decisive for the final purchase. The reason that drives them to purchase is emancipation, being autonomous, having their own home to leave their family's home or to stop paying a rent.
Both types of buyers agree on highlighting the price, location and qualities of the residential as determining factors when buying a home.
According to the participants of this study, "there is so much offer that when you decide to buy you are looking for something that differentiates one promotion from another."